310 W. College Avenue, Appleton, WI 54911
(920)-738-6636 or Toll Free at (877)-2 NEW AGE
write us by using our email account
Angels Forever- Windows of Light is a New Age Metaphysical book and gift store featuring everything from Angels to Zen.
We specialize in fulfilling all of your mind, body and spirit needs.
We offer the Valley's largest selection of sterling silver jewelry, statuary, candles, incense, books, DVD's, and New Age music. We have resources and materials for Feng Shui, Buddhism, Belly Dancing, Wicca, Dragons, Fairies, Castles and Wizards. We also have Native American, Eastern and Egyptian religious and spiritual items, tarot decks, runes, pendulums, angels, and flower essences.

We offer psychic readings by appointment, self-help materials, aromatherapy resources, and a large assortment of crystals and gems from around the world.
---
Thank You for Voting us
PSYCHIC READINGS
and
GIFT STORE
---
Keep up with our latest news, events and specials by signing up for our e-newsletter!
Click the sign up now icon. We only mail a newsletter about once a month, we do not share your information and you can unsubscribe at any time.
Click this sign up now icon.
We are on FACEBOOK!
Angels Forever/Windows of Light
It's getting tougher to see our Facebook page in your newsfeed.
If you want to get our specials, events, new items and current posts:
Go to our
home page
and click the
"Like"
button and then click
"See First"
and
"All Posts and Events"
---
We honor:


Store Hours
Monday thru Friday 10:00am - 8:00pm
Saturday 10:00am - 5:00pm
Sunday noon-5:00pm
---

We are a member of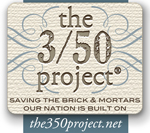 ---